The starting point of the coaching is your development goal, the step you want to take in life or in your career. We formulate this goal during the first appointment. In the following sessions we look at what keeps you from just taking the step! With what is going on at essence level, we start working. This results in development at a essence level, and then practical life will follow.
During the coaching you will gain insight into your original goals at birth, what your authentic strength is and your potential. We look at your life, what you are learning and what your goals are. In short, who are you when you are in your strength?
The first appointment is without obligation. We formulate your development goal in this session. If there is no click, you do not have to pay this first session. If you become enthusiastic and want to go on with the coaching, you do pay for this first session. And we have started!
A question could be:
I keep seeing the same situation over and over, why is that?
I'm feeling tired. I have no inspiration. How do I become vital again?
What kind of work really suits me?
I walk in a vicious circle, how do I get out of it?
Who am I? How can I manifest myself in my job, or company?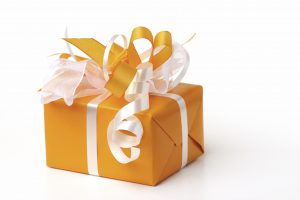 Unwrap your gift?
You discover who you really are and what your authentic qualities are.
You find out about your potential and your goals.
You learn to take leadership in your life and / or work!
An experience of a client:
I was stuck at work, my heart no longer wanted to do it the way my head prescribed it. With her clarity, humor and focus, Annelita helped me enormously and assisted in this process to make new steps based on my own clarity and confidence. I have now started my own company, which feels great. I therefore heartily recommend Annelita!