Intuition courses. The Intuition year consists of:
Level 1: Your intuition and energy
Level 2 and 3: Your own knowledge in 7 themes
In South Africa Annelita Reinders MSc will be hosting a short Intuition course in Cape Town: read more in this flyer: Intuition course SA.
Level 1: Your intuition and energy
During the 11 individual lessons via skype you develop your intuition, you learn to follow your intuition and make decisions that are right for you. Through experience based exercises you discover how energy works and you learn to manage your energy. You learn to make a grounding, flow your energy and to be in 'I am', the here and now. Just you 'being'. In life you are not alone, so you also learn about your aura and the difference between your energy and energy of others. You learn how to stay with yourself when you are in contact with others. Step by step you develop your inner knowing. By learning to recognize whether something is right for you or not, you become more authentic and take leadership over your life.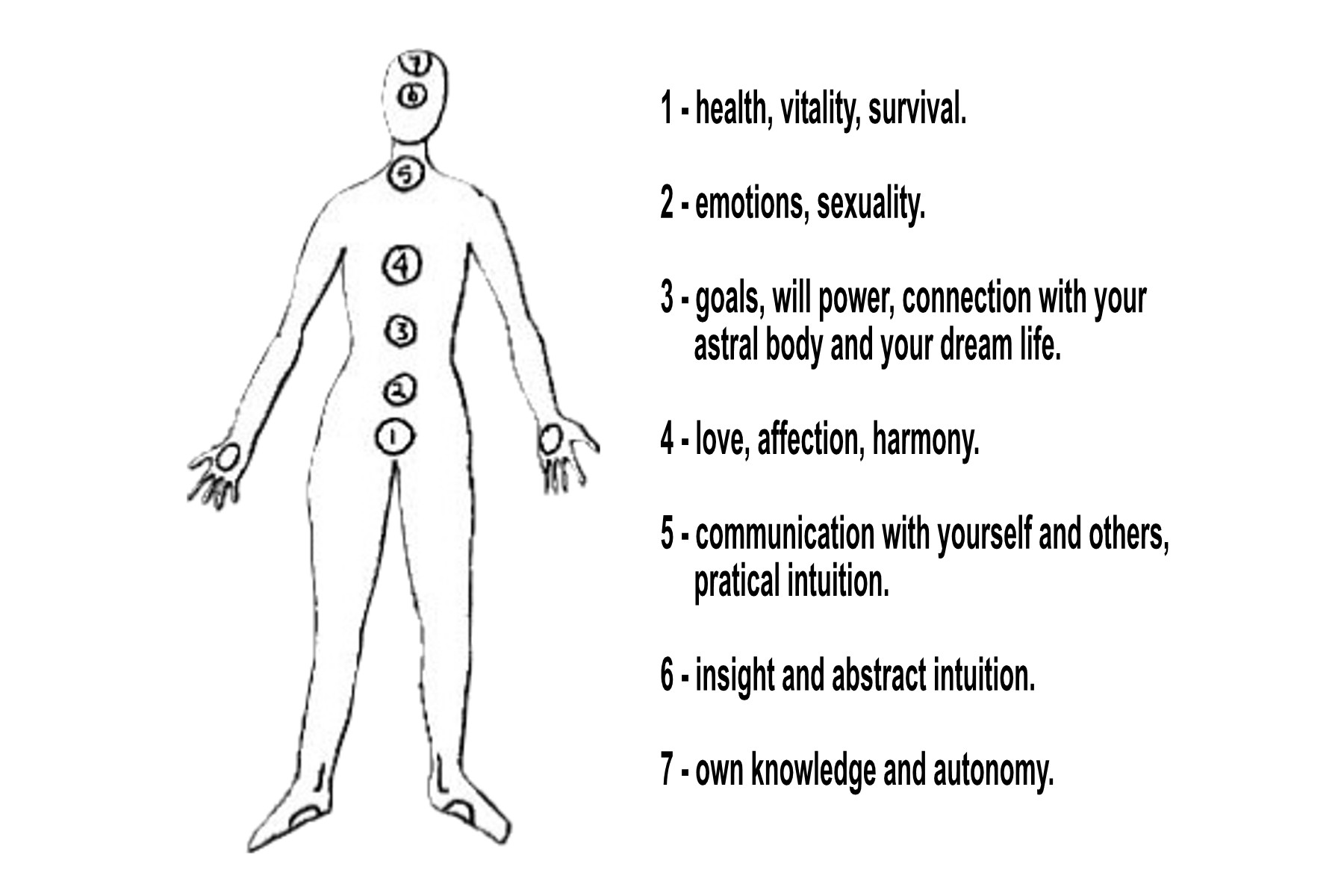 Level 2 and 3: Your own knowledge in the 7 themes of life
A chakra is an energy point in your body. In the core of every chakra there is your own knowledge in the specific theme of this chakra.

You learn to read the energy in the seven main chakra's and to let go of energy that is old or from other people. You get in your strength and become more authentic. You develop your own knowledge in the 7 main chakra's, the 7 themes in life: confidence; feelings and emotions; your own goals; love and affection; communication and relationships; insight, consciousness; own knowledge and autonomy. Level 2 and 3 each both consists of 11 lessons. Level 2 covers the 1st, 2nd, 3rd and 4th chakra. Level 3 covers the 5th, 6th and 7th chakra.
Costs and certificate
Lessons One-on-one: a lesson takes 2,5 hours. Costs per lesson are € 75,-, or $ 85,-. Payment is possible via bank or Paypal.
After the Intuition year (consisting of Level 1, 2 and 3) you receive a certificate and you can now follow theme- or healingcourses.